Home
About Us
Fly Fishing
Bear Hunting
Cougar and Bobcat Hunting
Accommodations Info
Arriving & Departing Info
Booking Request & Info
Traditional Bowhunter Article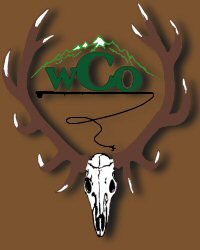 Weitas Creek Outfitters
211 Winona Road
Kamiah, Idaho 83536
(208) 983-9267
[email protected]
Weitas Creek Outfitters has some of the very best trout fishing in the Bitterroot Mountains. Our crystal clear waters are filled with native Rainbow and West Slope Cutthroat Trout. These fish are fat, healthy, and will measure anywhere from 9" to 18".

Weitas Creek receives very little fishing pressure and in order to maintain high quality fishing, we are managing our portion as "catch and release," keeping only the few fish that may be badly hooked.

We invite fishermen, women and children of all skill levels to come and experience what the Weitas has to offer. Although this is the perfect place for beginners to learn to read the water and catch their first fish with a fly, even experienced fishers will find our waters to be a challenge!

Weitas Creek Outfitters is confident that no one will be disappointed once they've come and experienced our relatively unknown fishery of Weitas Creek.
---
DATES:
July & August
DURATION:
5 Days
COST:
2-4 Adults $1,500/person
5-6 Adults $1,200/person
Children 12 & Under - Our Guests!
*Prices are "per person" and do not include license and applicable fees.