Home
About Us
Fly Fishing
Bear Hunting
Cougar and Bobcat Hunting
Lewis & Clark Trail Ride
Family or Group Trips
Accommodations Info
Arriving & Departing Info
Booking Request & Info
Traditional Bowhunter Article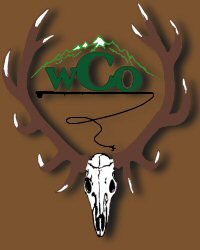 Weitas Creek Outfitters
211 Winona Road
Kamiah, Idaho 83536
(208) 983-9267
[email protected]
Family or Group "Backcountry" Trips

This Idaho backcountry is still the way it was… including many miles of the old Nimi'ipuu (Nez Perce) Trail and the original Lewis and Clark routes of 1805 and 1806 through the Bitterwood Mountains.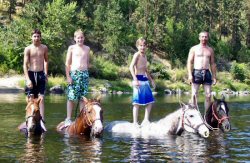 Come and enjoy our wildlife, wild flowers, and cool clear waters by day, and our warm, flickering campfires by night.
June, July and August are the perfect times for your family or group to experience our remote Idaho wilderness by mule/horseback. Whether you prefer shorter rides in and out of our deluxe camp, or the longer 20-mile adventures, we will tailor your trip to accommodate your requests.
Although we recommend four-day trips (pack-in, two full camp days, pack-out), we will schedule your trip's length and dates to your convenience.
Rates will be determined by your group's size and customized trip dates.